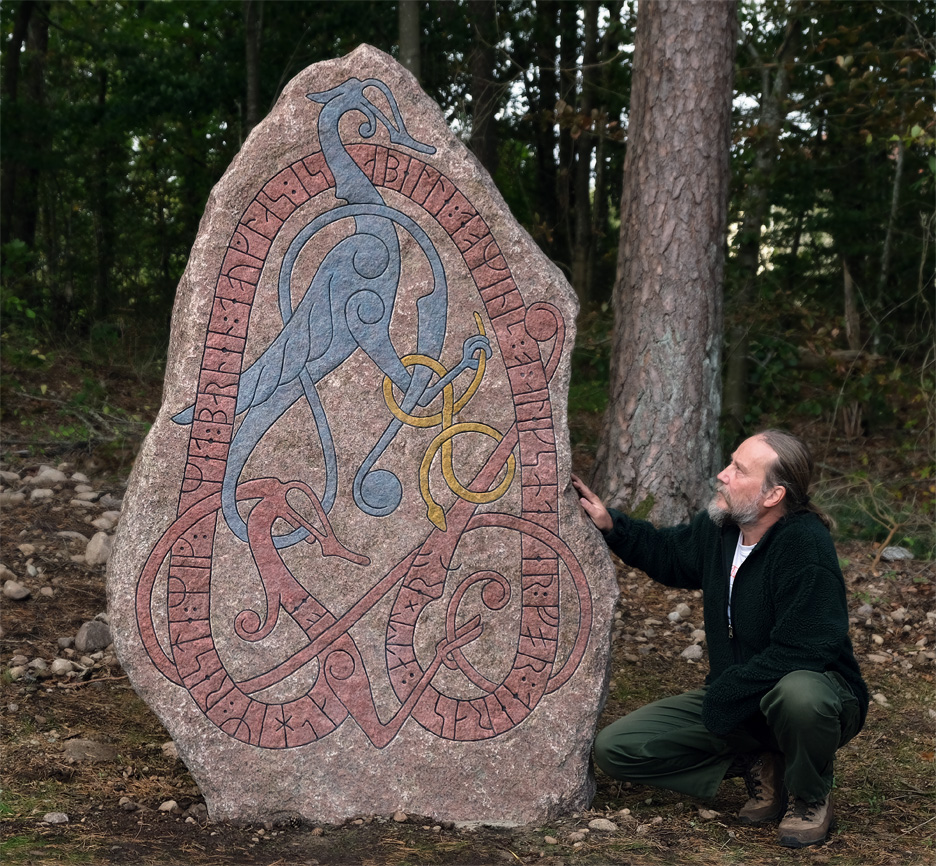 2020 - The winged dragon
The runic inscription tells about the family to which the stone belongs. The runic inscription is private, but you can of course read it directly on the rune stone, but it will be in modern Swedish.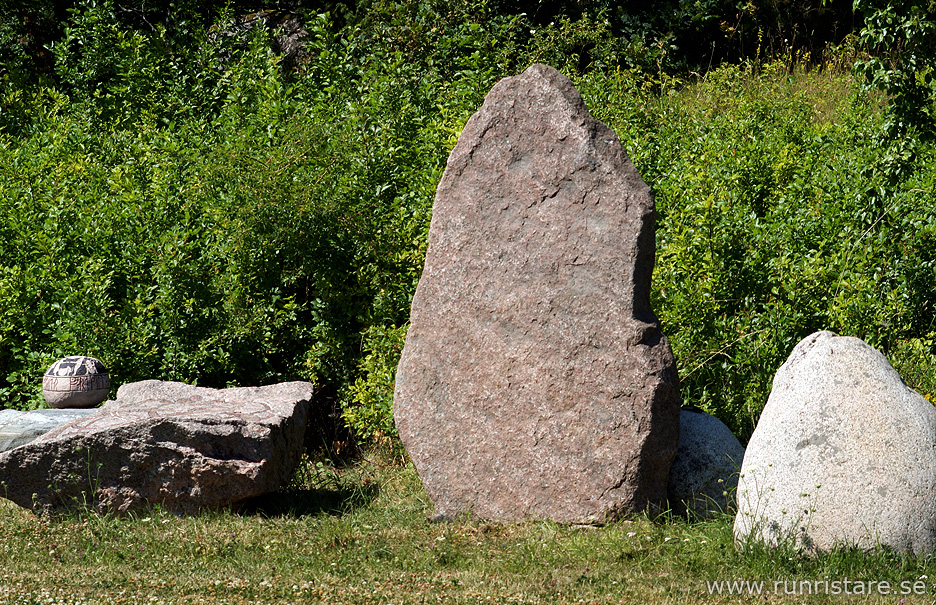 The stone was found in 2002 on Vätö north of Stockholm, Sweden. An excellent substance for runestone with the right shape and of the best quality. This granite is clean and stable and does not break over the years. Such a fine stone is worth the right time to carve ... and I waited for 17 years.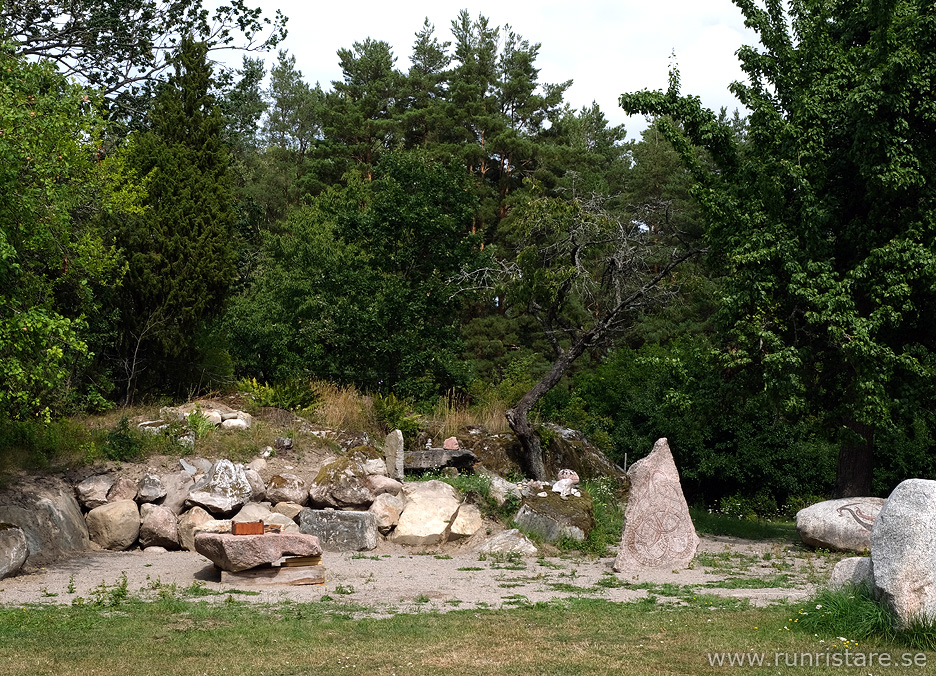 In the summer of 2019, it was time. The stone was placed in my runestone workshop in Runstensparken here on Adelsö and the work could begin!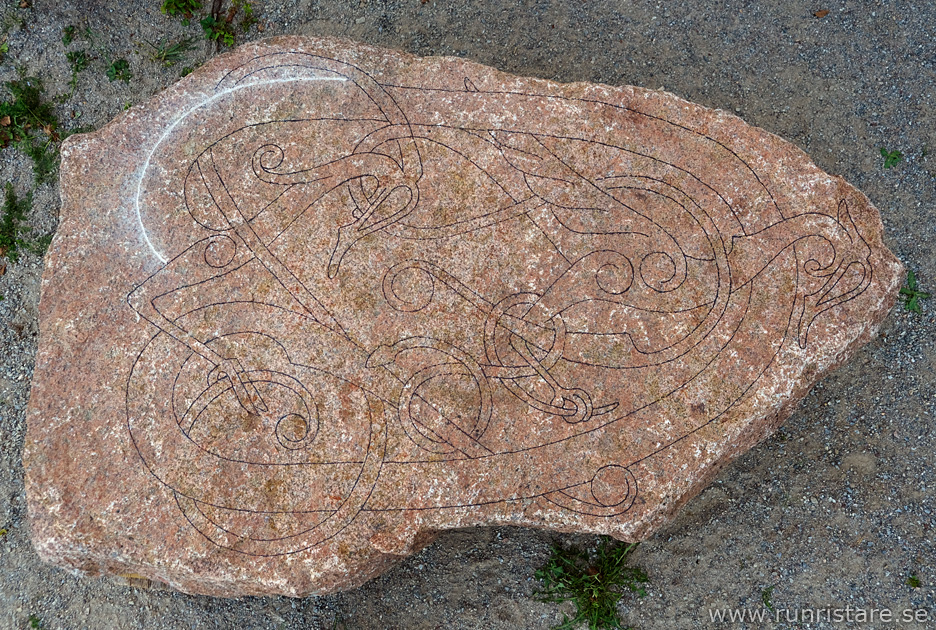 The ornamentation has been drawn and the first cut tracks (top left) are ready. I always start with a neutral part of the ornamentation to get to know the stone.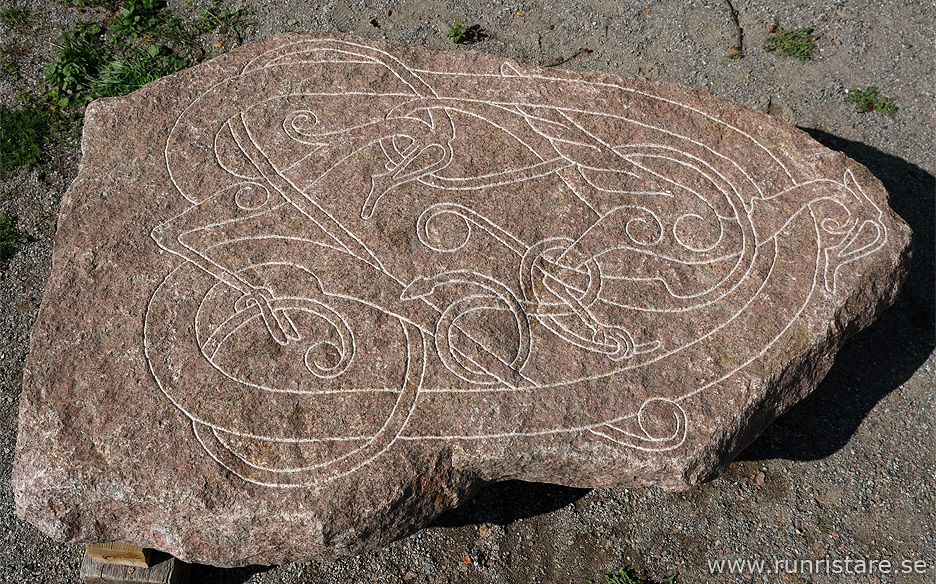 A little over a month later, all the ornamentation is cut. Now it's time to start with the runic inscription.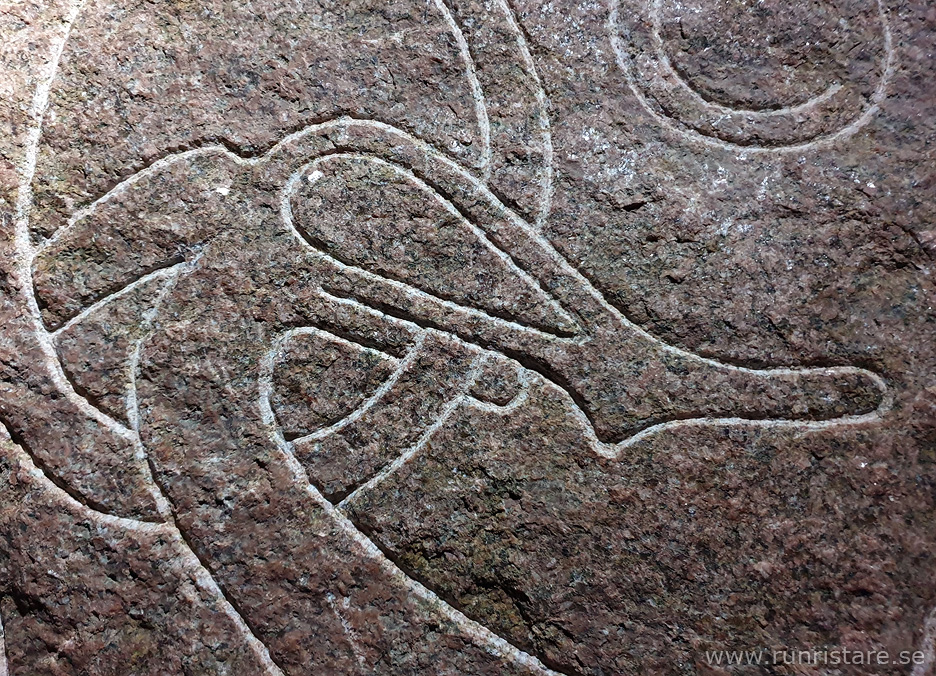 Close up of rune carrying dragon's head.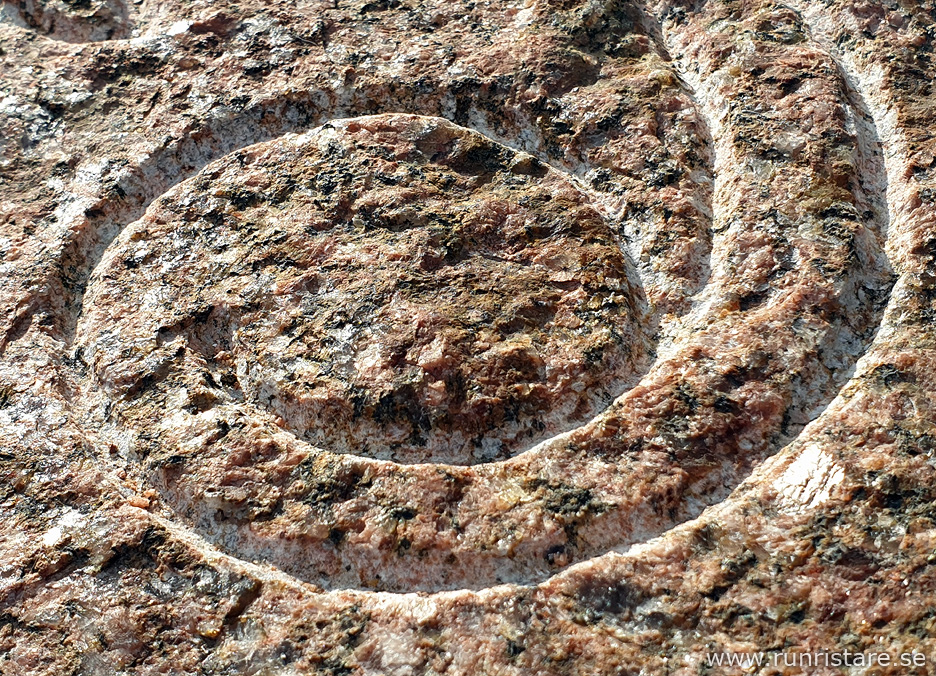 Close up of one of the dragons' rolled tails.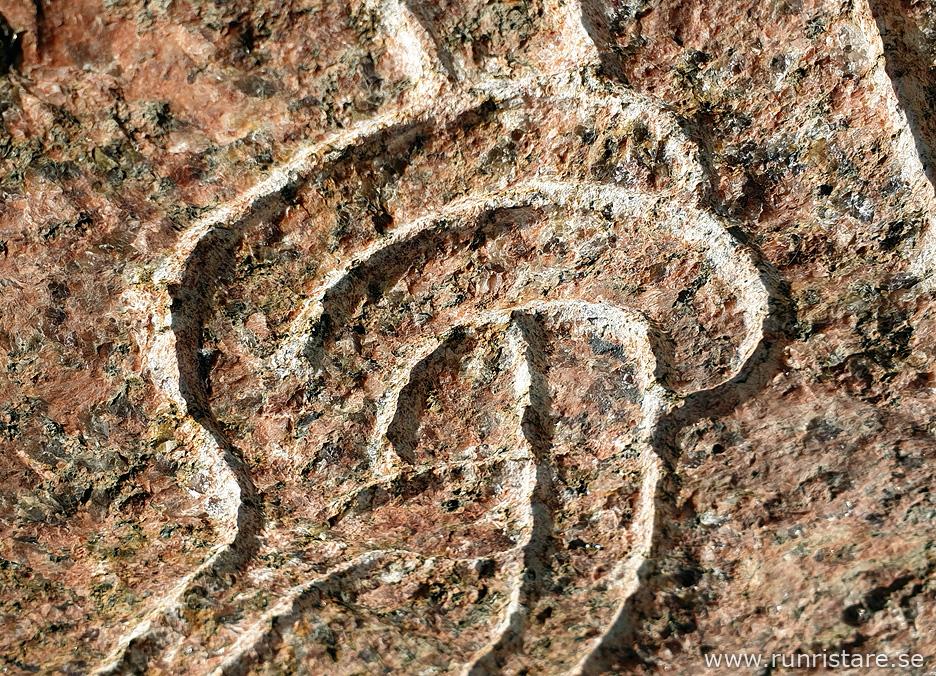 The winged dragon's foot holding the snake's tail with its claws.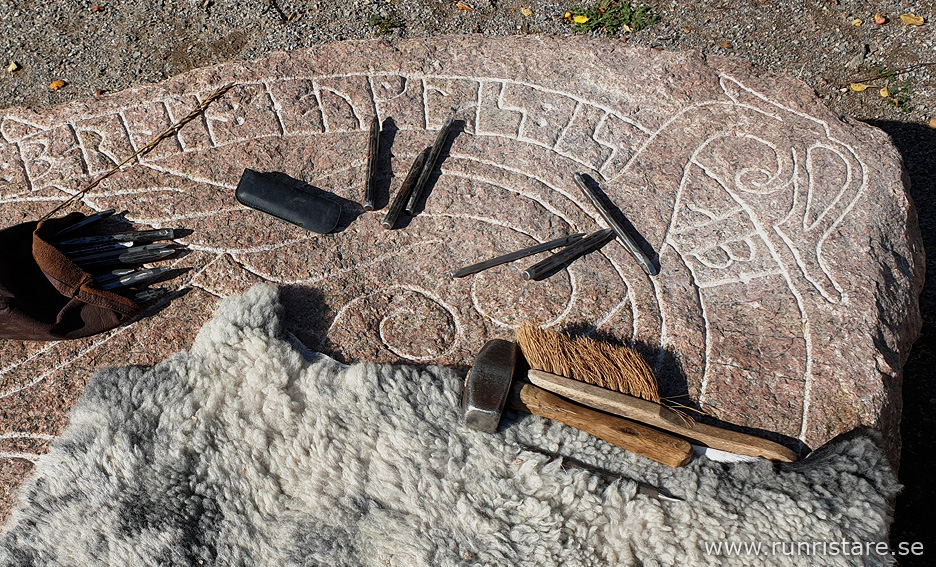 Here I have cut half of the runic inscription, have just passed the highest point of the rune loop and on my way down again. At the top left is a straw of grass, a cheap but indispensable tool for a runecarver.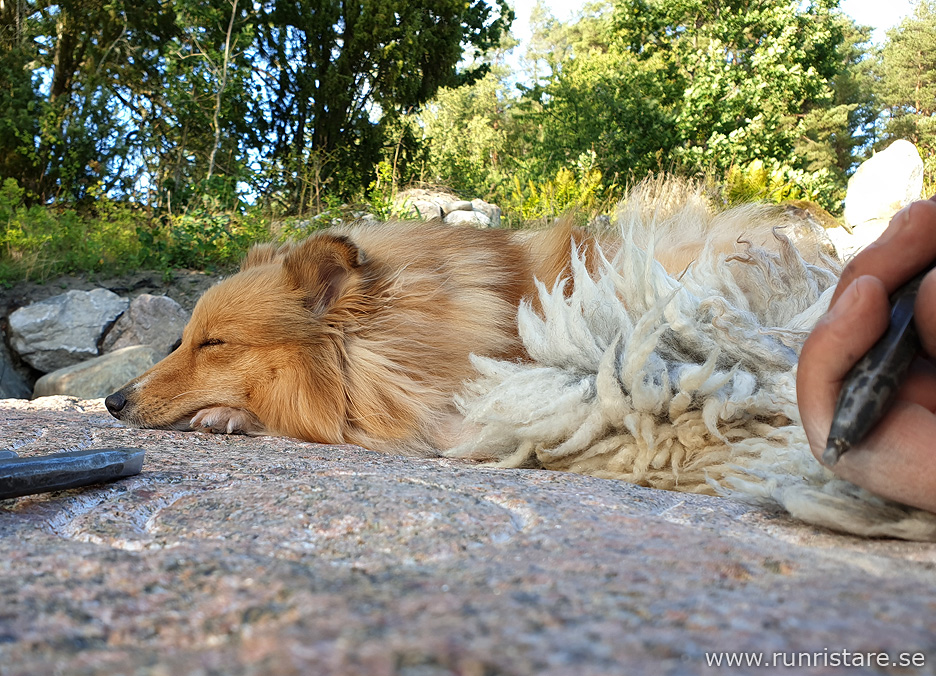 The dog Hedvig was my faithful companion throughout the period when the runestone was carved. Here she has fallen asleep on the runestone, although I am still carving.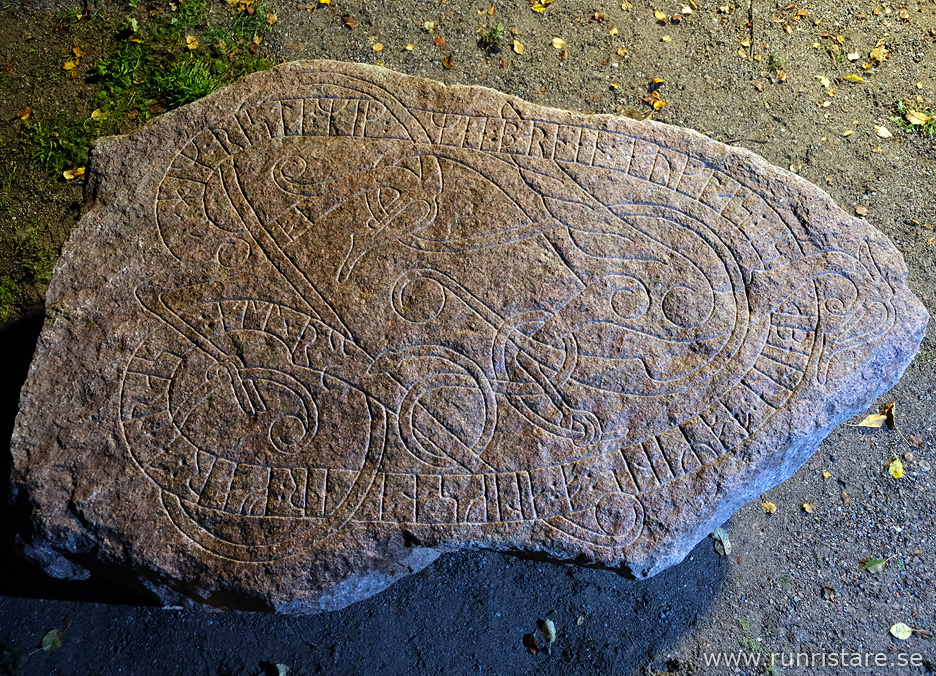 After another month or so, the runic inscription was also ready. Here is a picture taken at night where the shadows of the side light make the work clear.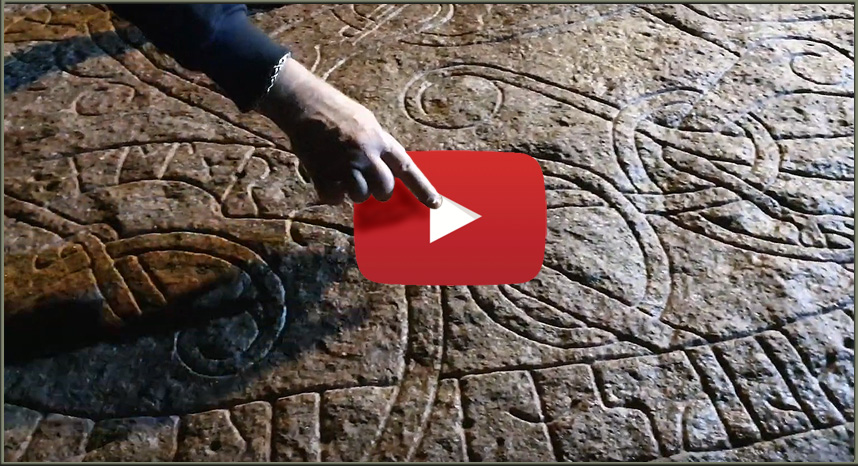 Link to YouTube and the film where I describe the ornamentation of the runestone. Unfortunately, it is only in Swedish. The clip was made at night using side lights.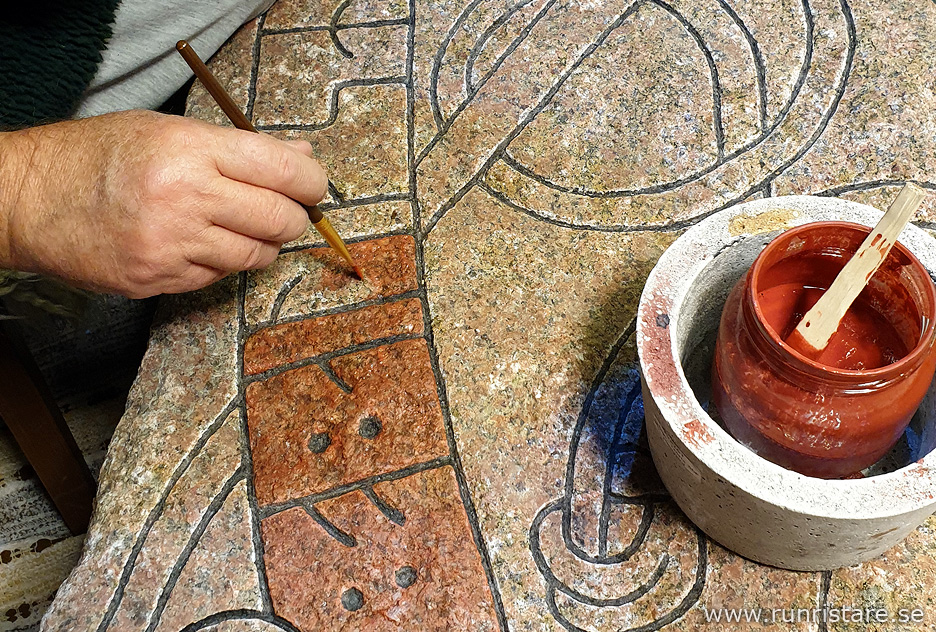 The finished runestone is painted for the first time. Here the carved tracks have been colored black and the body of the great dragon is colored red.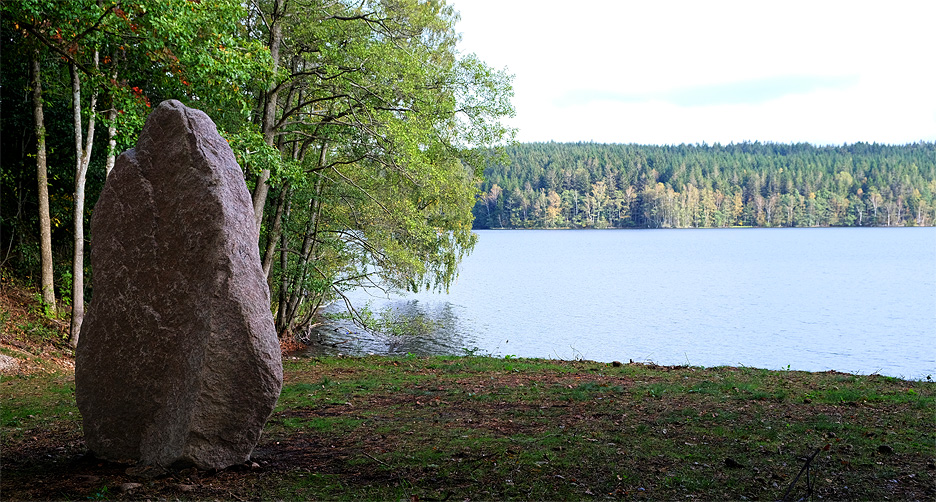 During the summer of 2020, the runestone was moved and erected in its final location by the shore of one of Sweden's many beautiful lakes. The colors last for about 15 years but the runestone for many thousands of years.

I wish I could follow this runestone into the future, what is there in 3000 years, who follows the carvings with the finger, who reads the runic inscription?